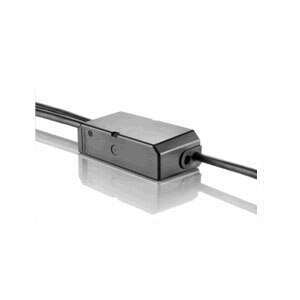 Ref: 1822420
LIGHTING RECEIVER io
Radio receiver thought for integration within awnings or ramps, perfect for all types of lights (thin shape)
Mini size for multi-application usage: Great comfort in usage. For all types of bulbs in almost all awnings. High index protection rating.
Applications
Patio blinds, Lighting
Benefits
Comfort of use & adaptability to the needs
- Switch on/off the light from a distance with your Somfy remote control (wall switch inside and/or outside can also be used)
- Peace of mind: an io homecontrol® device that provides a feedback when the product is controlled with a two way remote control io (global view)
- Light can be easily controlled from different locations (with several io controls)

Discrete integration and home harmony
- Designed for integration

Conveniency
- Multi-application outdoor usage: operates lights of awnings, façade, garden, gate, floor, swimming pool…
- Thanks to Somfy multi-channel remote controls you can drive from a distance several applications using a single remote control. (New io equipment can be added at any time).
Detalji i specifikacije
Easy integration
- Mini size. Can be easily hidden within or close to end product.

Power 500 W (under 230 V)

ON/OFF radio receiver
Technical characteristics
| | |
| --- | --- |
| Radio frekvencija | 868.25/868.95/869.85 MHz |
| Nominalni napon/Frekvencija | 230V - 50Hz |
| Faktor zaštite | IP 44 |